Transformers: Recast Your Spaces with Custom Motorized Shades
Alter the Look, Feel, and Utility of Your Spaces with Motorized Shading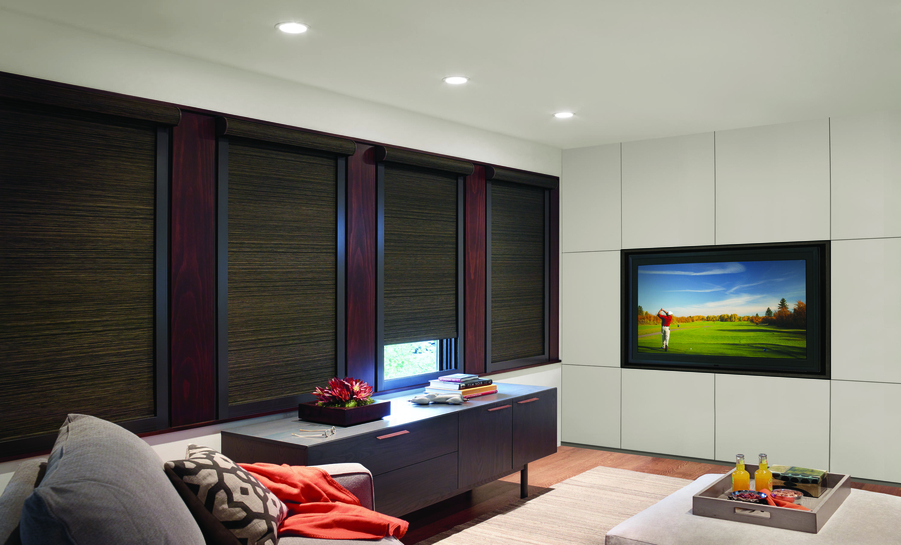 Remember the Transformers movies? Alien robots could transform into cars and other vehicles capable of amazing feats of destruction. We want to discuss another kind of transformer here: custom motorized shades. Unlike in those movies, they won't destroy anything in your Santa Rosa Beach, FL, home, but they can transform a room from one purpose into another at the touch of a button. Let's look at three examples of the transformative powers of motorized shading below!
SEE ALSO: 3 Reasons Why Lutron Palladiom Is the Designer's Choice for Custom Motorized Shades
Living Area to Home Theater
If your Santa Rosa Beach abode is a second home, you might love the idea of a home theater or media room but don't want to allocate a dedicated space to it. With motorized shades, you can have an instant home theater any time of day. By installing blackout shades, you can block out external light completely, creating a dark environment perfect for movie-watching. With a home automation system, you can also program your shades to automatically lower when you start a movie or TV show and then rise when it's over. No matter how bright it is outside, it will be like you're at the cinema.
Home Office to Extra Bedroom
If you work from home or have a home office, you may occasionally need an extra bedroom for guests. Custom motorized shades can help you transform your home office into a comfortable and private space for your guests. By installing blackout and light filtering shades, you can create a dark and cozy environment perfect for sleeping and also manage natural light for daytime and work. You can use a Murphy bed to save space and add a remote control or wall keypad to control the shades. There's no conflict between the home office and the bedroom!
Sunroom to Dining Room
In the Sunshine State, sunrooms and Florida rooms have always been popular, especially in older homes. But the sun can make these spaces hot during the summer months. You don't have to wait for night to instantly convert your sunroom into a comfortable dining and entertaining space. Install motorized shading with light-filtering fabric to allow light without all the heat. For even more simplified management, you can have your shades automatically lower based on a heat sensor to keep the space cooler and more comfortable. Or you could run your shading with a home automation system and put them on seasonal schedules that perfectly manage light and heat in your sunroom.
Motorized shading is a versatile tool to help make the most of your home. Are you ready to "transform" your spaces? Contact us here or click the chat box below to connect with one of our experts quickly. We look forward to working with you!