Brands
The Leaders of Design & Innovation
Meet the smart home companies that we call partners. They form the foundation of our product specifications thanks in part to their best-in-class performance, breadth of product offering and ongoing technological innovation for our clients from Buckhead, GA to Rosemary Beach, FL.
Backed by over two decades of in-house, hands-on design and audio engineering, Anthem is the brand of choice for knowledgeable audiophiles, professional musicians and casual listeners alike. Anthem's award-winning preamplifiers, amplifiers and AV receivers deliver an unprecedented level of reliability and functionality for world-class home theaters, dedicated listening rooms and more. Revel in perfectly optimized high-performance audio performance with Anthem's proprietary room correction technology that sonically ensures top-quality sound throughout any space in your home in Roswell, GA. Promising pure audio with no trace of coloration or risk of distortion, Anthem always puts you front and center with your favorite entertainment.
Bang & Olufsen is a global luxury consumer electronics company that designs and manufactures high-end audio products and televisions. Founded in 1925 and headquartered in Stuer, Denmark, Bang & Olufsen values high-fidelity musical reproduction uninfluenced by technological limitations. Each product combines masterful engineering with striking design, crafted by elite designers around the world. Choose from Bang & Olufsen's line of stereo, architectural, multiroom and portable speakers—each uniquely built to add beauty to modern living spaces. Delight in lifelike images and powerful sound with one of Bang & Olufsen's 4K OLED displays, which speak to those who believe that aesthetics are just as important as experience. Each product is customizable, whether in color, size or materials to ensure the technology in your home blends perfectly and expresses your personal style.
Coastal Source stands for something radically different from mass-marketed landscape lighting and outdoor audio products. Their mindset is "do it once, do it right." Rather than creating solutions that inevitably fail over time, Coastal Source designs and engineers high-end landscape lighting and outdoor audio solutions that are created for superior function and durability—even in the harsh salt spray of coastal environments. Founded in 2003 and headquartered in New Jersey, Coastal Source combines more than 50 years of hands-on industry experience to deliver a patented landscape lighting system that features bullet lights, path lights, well lights, step lights and more that withstand the elements and enhance pleasure, safety and curb appeal. Their high-fidelity outdoor audio products feature 2-way and 3-way ellipse bollards, modular bullet speakers and concealed rock speakers that deliver rich, full coverage while blending into your gardens and foliage.
Experience personalized control for your unique lifestyle with the power of Salt Lake City-based smart home company, Control4. Connect virtually any device in your home or business to work together, and command them all with customized one-touch controls and scenes from your system remote or smart device of choice. Whether you're home or away, Control4 gives you the power to command and monitor your estate or business in Buckhead, GA or Rosemary Beach, FL, all in one platform. The transformative benefits of a smart connected home and business with Control4 delivers convenience, peace of mind and an efficient environment that's comfortable and safe.
Bring your smart home dreams to fruition with one-touch control of your entire estate from an intuitive touch panel, custom-engraved keypad, smartphone or by voice activation. Crestron automation and control reveals your home or business' true potential with programmed scenes that instantly adjust your lights, shades, thermostat, audiovisual electronics, security system and more—all at the lift of a finger. Custom-tailored for any home, workplace and lifestyle, Crestron is truly the pinnacle of invisible comfort and convenience and takes pride in designing and manufacturing their products in America.
Since 1979, France-based Focal has been creating benchmark acoustic equipment in the form of home audio loudspeakers, headphones, car speaker drivers and monitor loudspeakers with one goal in mind: to open a gateway to new sensations that allow audiophiles to experience pleasure in its purest form. Focal audio solutions push the limits of sound to offer a truly unique, high-fidelity listening experience that honors the artist's musical creation. Thrill your senses with Focal's vast collection of stunning hardwired and wireless speakers for your dedicated listening room, home theater or whole-home audio system.
HiFi Rose is a HiFi Media Player brand that resembles a rose. ROSE' representative identity 'audio with screen' Users can operate the screen intuitively and conveniently, You can experience the deep impression of high-definition sound with video. ROSE focuses on the lifestyle of the music lover. Before the sudden change, the tool until yesterday is meaningless. Right now, and for future music appreciation wethought of an optimal sound solution.
Established in 1999 by audio engineers and craftsmen, James Loudspeaker takes pride in its commitment to innovation when designing high-performance audio solutions. James Loudspeaker offers lines for luxury homes, marine applications and enterprising businesses alike. Through cutting-edge technology and flawless designs, their products provide unprecedented sonic performance in both indoor and outdoor environments. James Loudspeaker solutions emphasize aesthetics to deliver powerful sound while having a minimal presence in the space. Loudspeakers from all lines include ultra-slim driver technology, adjustable frequency distribution and quad-tweeter arrays. All James Loudspeaker customers receive personal support to ensure a solution that satisfies all of their needs and preferences. Choose from a wide range of in-wall, in-ceiling, under eave, landscape, bookshelf and loudspeaker models.
Discover the height in high-performance sound with JBL Synthesis loudspeakers trusted by recording artists worldwide. Since its foundation in 1946, the Los Angeles-based company has been at the forefront of some of the greatest advancements in home audio and surround sound. In collaboration with LucasFilm engineers, JBL pioneered surround sound through cutting-edge THX technologies. Its loudspeakers combine horn-loaded compression drivers, titanium tweeters and precise crossover networks for the most accurate sound reproduction. Varied speaker lines include floorstanding, bookshelf, in-wall and in-ceiling models ideal for any space. Ensure the ultimate quality by pairing speakers with JBL amplifiers available for high-performance and multi-channel configurations. For top-tier sound in any environment, all loudspeakers include the company's ARCO software. This room correction technology offers the ideal calibration and placement to ensure everyone in your theater or listening room gets the same high-level sound.
JL Audio is a consumer and professional audio manufacturer focused on delivering unique engineering, superior quality and high-performance audio to sound enthusiasts around the world. JL Audio was founded in 1975 on the belief that great audio has real value and that their discerning customers can "tell the difference." The Florida-based company is known as one of the pioneers of the car audio industry and is also active in the marine, home, mobile and powersports markets. JL Audio is particularly famous for their subwoofers, which have received the highest accolades from audio reviewers and demanding audiophiles around the world and feature proprietary, patented technologies that require unique assembly techniques. Nearly all JL Audio speaker systems are built in the United States and overseen by production and logistics professionals who make sure every product maintains the company's high-quality standards.
With over ten thousand independent and major studio motion picture films, TV series, concerts and documentaries available, Kaleidescape serves homeowners the most pristine menu of 4K Ultra HD entertainment to be enjoyed from the comfort of their couches. Kaleidescape combines movie players and servers with online selection and delivery of the highest quality media, taking the top spot for must-have content sources that power your home theater or media room. Browse, select and purchase any content you desire, and upload your physical media to be stored digitally with the rest of your entertainment. The intuitive interface is designed for graceful navigation of your selections and settings so you never have to take your eyes off the screen.
Luma Surveillance delivers security solutions crafted without compromise with IP and analog systems that deliver crisp images and intuitive user interfaces. Optimize your security without ruining your décor with sleek cameras available in various styles and colors. Designed with homeowners in mind, Luma recorders offer a simple, consistent interface that lets you play, pause, rewind and edit video with a simple click or tap. Their video management systems make it easy to flip between recorded and live footage, whether at home or on the road. Users can also create precise rules for when cameras should record to avoid hours of useless footage. Luma—a subsidiary of Charlotte-based Snap AV—integrates seamlessly with the top smart home companies including Control4, Crestron and Savant.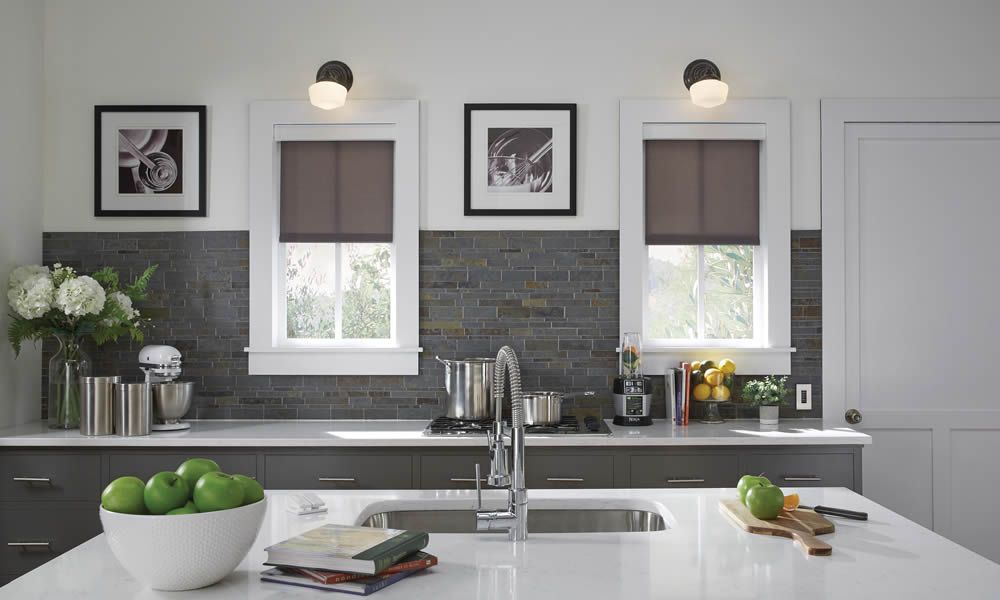 Inventors of the solid-state dimmer in 1959 and now holders of 2,700 worldwide patents, Lutron has expanded their product offering to more than 15,000 products. Lutron makes it possible to craft the perfect atmosphere at home or in the workplace to complement your day-to-night activities with personalized lighting and shading control for enhanced comfort and productivity. Recall your favorite settings from a master keypad or remote to easily transform your environment with just a tap or set your lights and shades to adjust on their own so you can focus on the activity at hand. From the workplace to the home, Lutron provides sophisticated solutions for custom lighting and shading that operate seamlessly at your command.
madVR Labs manufactures extreme video hardware and software products to meet the demands of the most discerning and critical video enthusiasts. Our products are the result of over ten years of extensive R & D, with hundreds of thousands of madVR users world-wide. We are a funded startup, launched in 2019, that serves the commercial cinema, post-production, and high-end home theater markets. madVR Labs pioneered dynamic frame by frame HDR Dynamic Tone Mapping. Our patent-pending DTM 2.0 analyzes every frame in real-time to optimize every single pixel. That's a half billion pixels per second at 4K60. Our proprietary Highlight Recovery, Contrast Recovery and Shadow Detail Recovery provide an image so stunning you will be addicted at first sight. Finally, you can enjoy HDR movies and shows at home like never before possible, just as the director intended.
An audiophile favorite since 1953, Marantz delivers uncompromising sound true to the original recording. All Marantz products are crafted with sonic supremacy in mind to provide unmatched hi-fi sound that redefines the listening experience. Each product is the result of purposeful design and state-of-the-art technology that respects tradition while embracing innovation. Having passed rigorous testing at the hands of in-house sound masters, you'll experience the same extraordinary Marantz signature sound each time. At the heart of all Marantz' hi-fi audio products is the idea that music matters—and so does the way you listen to it. Let Marantz' award-winning receivers, amplifiers and wireless music systems transform the way you listen to your favorite music and movies.
McIntosh has been shaping music since 1949 with its distinguished offerings of luxury audio systems. From two-channel stereo sound systems to multi-channel home theater surround sound systems, the New York-based manufacturer offers a large scale of handcrafted audio products that enable music and film enthusiasts to truly live inside the most immersive soundscapes. Their iconic blue Watt output meter lives on every one of their amplifiers and receivers and is truly a global symbol of quality home audio. Go beyond the home theater and dedicated listening room with audio products like their signature turntables, CD players, speakers and headphones that bring exceptional sound to your everyday life. When you choose McIntosh, you choose the same experience, passion, and performance that has powered some of the most iconic musical moments in history.
Since its foundation in 1972, Monitor Audio has specialized in hi-fi loudspeaker designed for any application. The British company delivers sonically superior solutions for surround sound, stereo systems, and discreet architectural installations. Monitor Audio loudspeakers rely on their trademark metal dome drivers to offer more life-like sound than their plastic or paper counterparts. They deliver high-quality sound in indoor and outdoor environments without sacrificing strength or depth. Every music lover will find their perfect match through their full range of standing loudspeakers, bookshelf speakers, soundbars and surround sound speakers. Limit the impact on décor through their elegant SoundFrame solution which masks speakers behind beautiful works of art. Integrate sleek amplifiers that elevate the power and style of stereo or surround sound systems.
In 1973, Julian Vereker MBE founded Naim Audio to address the poor playback from most hi-fi systems. The self-taught engineer was not content with what was available on the market and began designing his own loudspeakers and amplifiers. Housed initially in a small shop in Salisbury, England, the company now boasts 200 employees at their headquarters in the same city. Each product produced by Naim shows the same dedication to pure and powerful sound through innovative design, expert circuitry, purposeful materials and advanced software and acoustic development. Reach the pinnacle of high-end sound through their streaming players, turntables, CD players, Digital to Analog converters, amplifiers, power supplies and cables. As Bentley's go-to audio partner, Naim also delivers best-in-class in-car audio systems.
Since Salamander Designs was founded in 1992, they've placed innovation and specialization at center stage with their AV furniture designs. Not only does Salamander Designs specialize in AV cabinets, but they also offer racks, stands and home theater seating. All units are built-to-order in their Bloomfield, Connecticut headquarters, whether working with a pre-designed model or building from scratch. Explore a wide range of styles, materials, sizes and finishes to build the ideal solution for your home. A design configurator on their website guides you through the process based on the technology you wish to include. Beyond the overall aesthetics, each piece of furniture enhances the performance of your electronics while facilitating their maintenance. Leveraging precise aluminum frames and natural materials, Salamander Designs delivers products built to last.
Elevate your expectations of home entertainment with Samsung's most innovative and advanced range of televisions that offer an impeccable visual and auditory experience for film and gaming enthusiasts alike. Samsung's proprietary Quantum Processor is the mastermind behind their unrivaled QLED 4K and 8K TVs that display a depth of detail, contrast and realism never seen before. Even when not in use, Samsung displays add beauty to your home by transforming into framed artwork or blending into the decorative pattern on your wall, elevating your space while turned on and off.
Unleash the full potential of your home theater with Screen Innovation's masterful indoor and outdoor screen models. Revolutionize your viewing experience with ambient light rejecting screens so you can enjoy your favorite films even during the day. Embrace the big screen experience in a stylish environment with their sleek, zero edge models that fit seamlessly in any space. Now you can even take your screen on the go with the Solo line model featuring a portable cassette and a two-year battery life. Tiles and rear projection screens, meanwhile, allow unique and engaging digital signage solutions for businesses. Recently, Screen Innovations has also released motorized shades for indoor and outdoor use in a wide range of models and colors.
Established in the early 1980's, Southern California-based Dana Innovations is the parent company of Sonance, iPort and TRUFIG. Sonance specializes in designing high-quality audio systems for luxury homes and businesses that work in virtually any environment, from in-wall and in-ceiling to expansive outdoor landscapes and more. Enjoy sightless surround sound that immerses you into your favorite blockbuster film or musical soundtrack with discreet speaker solutions that complement any indoor décor or hide evenly throughout your gardens and foliage. With Sonance, delight in immaculate sound with minimal visual impact thanks to the beautiful blending of technology and aesthetics. Further expanding on its commitment to luxury sound, Sonance acquired James Loudspeaker in 2019. The acquisition allows Sonance to leverage James Loudspeaker's innovations in the areas of custom and architectural audio to create high-performance, bespoke solutions for its clients.
Sonos envelops every space of your home with brilliant audio, creating a soundscape you can easily customize to play what you want, where you want. With smart, wireless speakers for your music and cinema, Sonos expands crystal-clear audio anywhere you desire and connects to all your favorite media sources for easy, one-tap listening. Seamlessly command your speakers with voice activation or from your smart device of choice and rediscover your favorite music with a sound system that lets you listen your way.
Delight your senses with professional-grade home entertainment solutions designed to harmonize both picture and sound for a breathtaking, true-to-life experience. Unprecedented contrast, color and realism are made possible with Sony's proprietary technologies that also lead in pixel-by-pixel detail for texture you can practically feel. Whether you're outfitting a multi-purpose media room or a dedicated private cinema, Sony's line of premium 4K HDR projectors and TV displays, AV receivers and high-resolution speakers work in tandem to craft the immersive experience intended by film and video game creators.
An industry leader in acoustic technology, Vicoustic was founded in Portugal in 2007 and is now found in over 70 countries worldwide. Their products address a wide range of complex sonic environments, including home cinemas and listening rooms, public spaces and professional studios. On the residential side, absorption, bass traps and diffusion are accomplished through beautiful panels and wallpapers. Creating superior sound in public spaces is more about controlling reverberation through absorption and insulation through their tiles, wallpapers, suspended baffles and high ceiling treatments. A professional studio or control room aims to reduce distortion utilizing absorption panels, bass traps, diffusion, budget line insulation and acoustic doors. Superior functionality, sustainability and adaptability are behind the success of all their products.
Start Your Journey to Smarter Living
Connect with us to learn more about how these industry-leading brands work together to create your dream smart home or business.